Yashuhi Inoue Poem Monument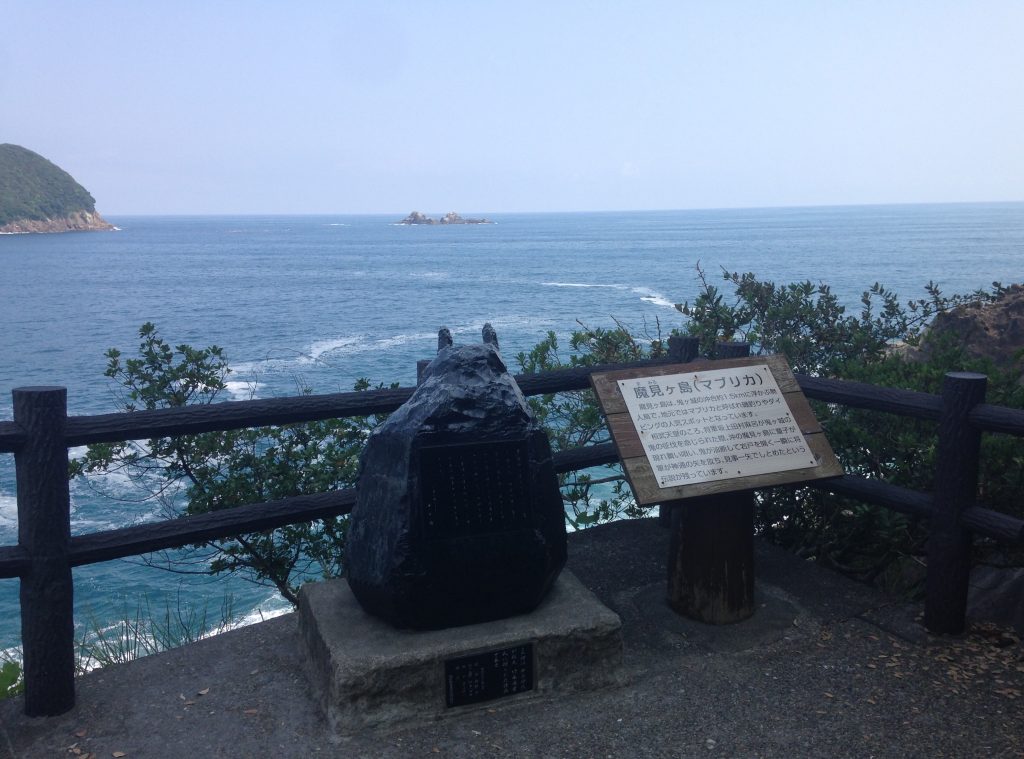 Mr. Yasushi Inoue's poetry in his own handwriting

Izumi Takemoto design sketches

Mr. Yasushi Inoue is Izumi Takemoto's godfather and the best friend of his father, Tatsuo Takemoto. They share a history of being newspaper reporters together.

Often, Mr. Inoue would visit Tastuo's hometown of Kumano city to absorb the city's images and to draft and write his novels. Kumano was a comfortable, restful place for him. Mr. Inoue wrote several novels and poems, such as, Shi to Koi to Nami to (Death, Love and Wave) and Uzu (Whirlpool) using Kumano themes.

A poem, written on cardboard was given to Tatsuo, and not shown to the public. When Kumano City built Onigajo (castle), the tourism bureau requested the use of this poem from Izumi for use on a stone monument. To share the beautiful poem with many people, Izumi decided to show the poem on the monument.

The poem's stone monument was designed by Izumi Takemoto. He created it showing two men and Onigajo castle, which he knew well from his childhood. The monument, made of black Nachi stone depicts a legendary demon looking over the Pacific Ocean. The demon is thinking of the Land of the Rising Sun, Kumano where the sun is born from the sea.